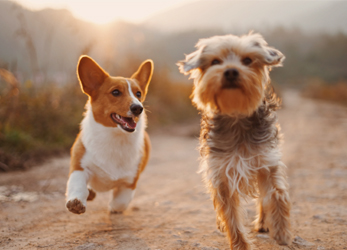 Virtual Dog Training in Ohio
Are you looking for professional dog training in Ohio We offer professional dog training in Ohio.
Our training is based on scientific methodology utilizing classical conditioning and operant conditioning (+R). Askdogtrainers.com has one simple goal, too help our clients create a better relationship with their dogs through engagement based positive reinforcement dog training.
Finding a professional dog trainer that you can trust whether you live in Ohio or outside of Ohio is not always easy. That's why our clients love our virtual online training services that gives them access to trainers that they may not have access to in Ohio.
Taking a vantage of our virtual training services is this easy as shopping on Amazon or ordering a pizza online. Simply review our training packages, place your order and wait for us to contact you and that's it. Once you place your order we will contact you within 24 to 48 hours to schedule your training session.
Professional Dog Training offered in Ohio and looking for professional dog training and the convenience of your home or office let AskDogTrainers.com be your choice in Ohio.