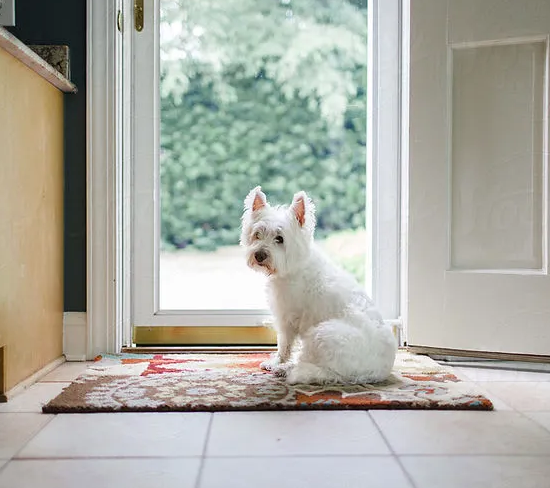 ATeaching Your Dog Proper Door Manners:
Entering and exiting your home with a large dog that insists on going out the door the same time you do can be quite frustrating. Besides making it cumbersome to leave your house it can also be quite dangerous if your dog runs past you outside when if you live on a busy street or there's other dogs around.
With Askdogtrainers.com easy step program you can learn how to teach your dog to not only wait at the door calmly but also ask permission when to enter and leave your home.